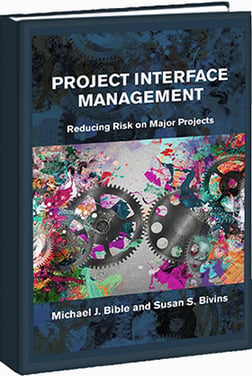 Kelly Maloney hosted project interface management experts and book authors, Michael Bible and Susan Bivins, in a discussion highlighting insights from their recently published book, "Project Interface Management - Reducing Risk on Major Projects." Their book is the first of its kind to detail 'how-to' implement an effective project interface management program and illustrate the many benefits those projects will achieve by doing so.
View the webinar recording to hear:
Lessons learned from project experience
An explanation as to why early planning is important and tips on how projects can get started
Proven tools and techniques for interface management program success
Summary of extensive webinar Q&A
Who should view this webinar:
Interface Managers, Project Managers/Directors, Project Sponsors & Executives. Experienced practitioners or new to the practice of interface management, this webinar will include information for all levels of experience.
What viewers will learn:
How interface management addresses the issues contributing to overruns and under-delivery
Why interface planning and project plan alignment is critical for project success
Common misconceptions dispelled
Methods to effectively and efficiently manage interfaces that minimize the risk of rework
Practical guidance on how to plan and implement a project interface management program that incorporates proven practices in a variety of domains