Coreworx Solutions Implementation
---
Whether you are newly starting with our project information control solution or extending Coreworx across additional projects, our team is there to get you up and running, fast.
With ten years of experience working with some of the biggest names in capital projects, our implementation process identifies and resolves potential pain points to minimize your solution time to market and maximize your return on investment.
Our solutions are field-tested with baked-in best practices, all delivered with a proven methodology for managing the implementation and post-implementation process. No one is better qualified and better prepared to help you roll out a Coreworx solution unique to your specific requirements.
Trust our experienced team of consultants to work with you to collaboratively define the project plan, outlining milestones, dependencies, end dates and resource assignments. Coreworx utilizes an iterative design process to ensure that what is delivered clearly meets your business requirements and incorporates your best practices.
---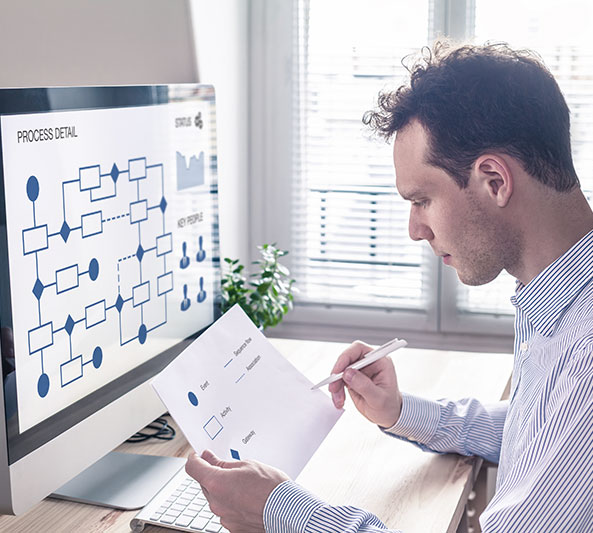 Coreworx Hosting
---
Coreworx solutions are offered as on-site deployments, hosted, or as SaaS implementations.
Coreworx hosting services are available to Coreworx application subscription users only and includes all software, hardware, and services required to run Coreworx implementations. Coreworx uses the latest technologies to deliver the highest level of performance, scalability, robustness, and security standards required for mission critical applications. Coreworx hosting services include:
Reliability & Security
Coreworx hosted solutions are deployed through leading third-party data centers with SLA-backed connections into a wide range of top-tier internet backbones, minimizing network latency and maximizing reliability in the event of a failure on any single backbone. Hosting data centres are engineered to eliminate any single point of failure with multiple layers of redundancy in power systems, HVAC, and fire detection and suppression. Access to hosting data centers are limited to authorized Coreworx and/or contracted third-party personnel only. All access is controlled through a biometric authentication system and logged to the security reporting system.
Monitoring
Coreworx provides 24 x 7 x 365 monitoring of the computing, operating, and networking infrastructure to detect abnormalities. Over 400 individual checks include environmental monitoring, network monitoring, web server and database monitoring, disk utilization, and firewall services. Monitoring occurs at two separate Coreworx locations.
Release Management & Change Control
Hosting service customers receive release management and change control services that ensure versions of servers, network devices, storage, operating system software, utility software, and applications are audited and logged, and necessary changes are implemented to maintain service and security. Coreworx also applies software patches as required.
Backup, Archiving, and Recovery
Hosting service customers receive weekly full, daily differential, and hourly transaction log database backups with an RPO of one hour.
---
Hosting Overview
400+ individual monitoring checks

Up-to-date operating environment maintained

Daily differential backups

Hourly transaction log database backups

Trusted third-party hosting partners

Physical security with biometric authentication
Coreworx Training
---
Coreworx is highly invested in the successful implementation of its products to ensure maximum end-user satisfaction and productivity. Coreworx training consultants can provide a wide array of tactical services including: training needs assessments, training project planning and training delivery. Beyond implementation, Coreworx can help you make long-term education plans to maximize your investment in project information control.
Whether you are looking for technical training for system administrators or functional training for team members and end-users, Coreworx has a program that targets your specific audience needs. Every organization is unique so classes can be tailored to accurately reflect your business policies and procedures and fit within your corporate processes.
Coreworx Support
---
The Coreworx world class Customer Support Center is committed to answering your questions and resolving your issues fast and effectively. Supported customers can take advantage of telephone and email technical assistance. Whether it's identifying and resolving suspected issues or answering routine questions regarding the use of our products, Coreworx support options are complemented by an extensive resource library that includes FAQs, user guides and more.
Access to our Support portal allows users to submit and track trouble tickets, download self-service tools, receive timely information and release schedules, submit enhancement requests as well as interact with client peers.
For access to our Support portal, go to https://support.coreworx.com