"Change Management has the highest cost impact to owners and contractors of all construction capital project practices. More than half of all capital projects have 5% to 15% cost increase due to change."
Coreworx Change Management Features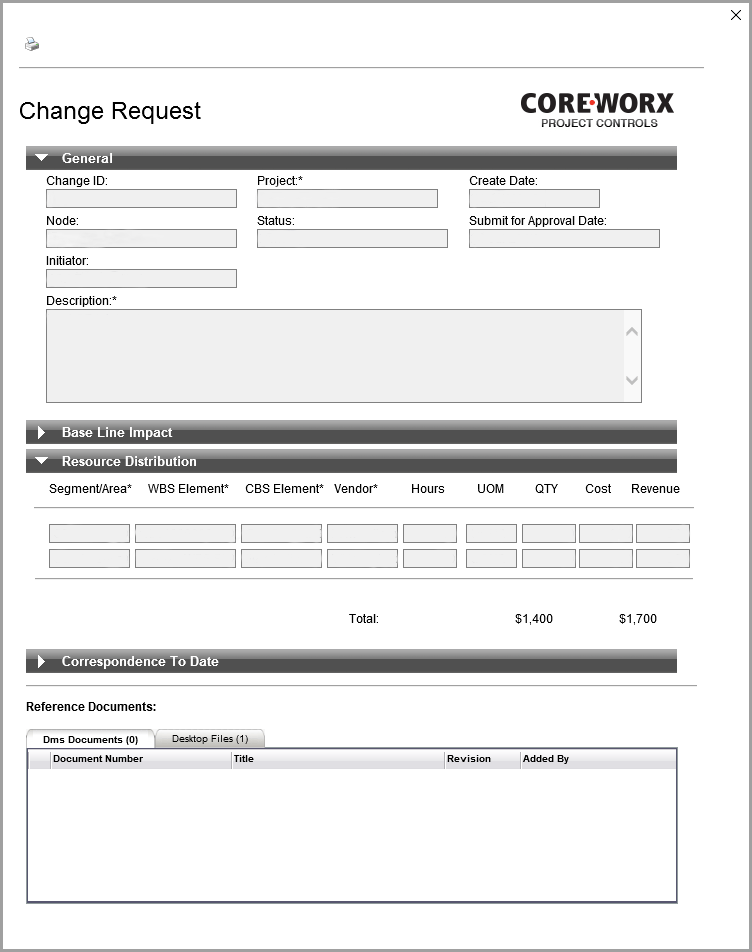 ---
Capture the Complete Change Record
---
Record keeping for project changes often involves a collection of spreadsheets, emails, letters, estimates, and technical and commercial documents from various electronic systems. Coreworx addresses the essential need to have all change information in one place, accessible from anywhere.
Coreworx Change Request Form – one single form launches the process and contains all relevant info for that change request.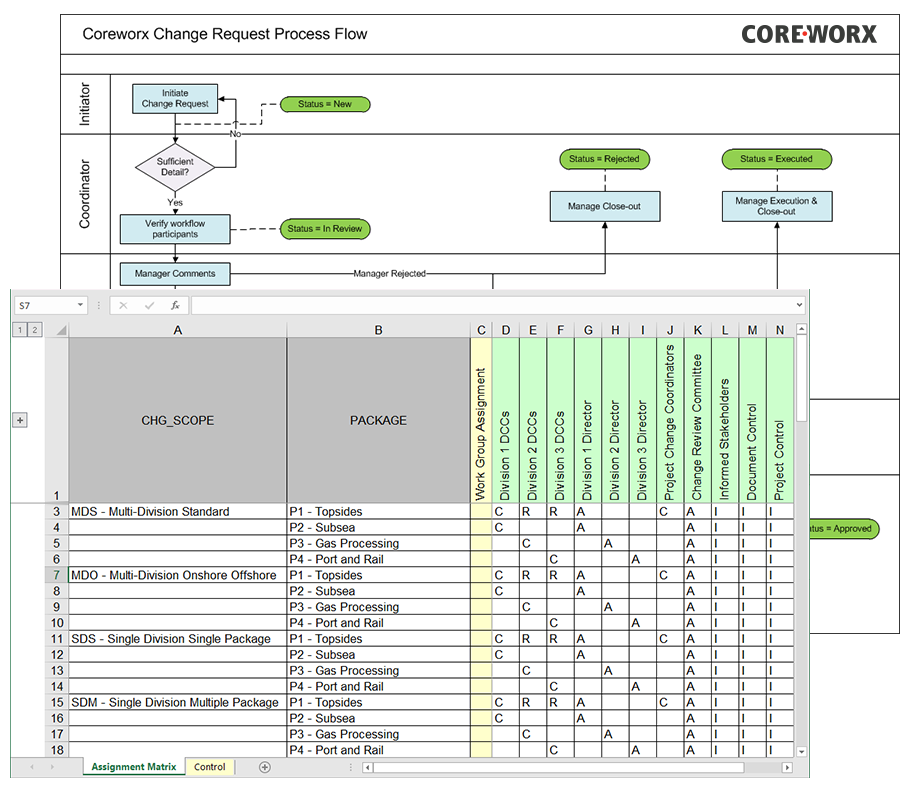 ---
Control the Change Process
---
Whether you're working on a change for a client or managing changes with your contractors, you need certainty that all changes are assessed and approved per contract and policy standards, by the appropriate authorities, at the right time, EVERY time. Coreworx automated workflow locks this in and gives you the flexibility to intervene and expedite when special circumstances arise.
---
Issue Timely Notifications
---
Today's projects have a poor track record of timely notifications of change, which can violate contract terms and make it difficult to defend claims or settle disputes. If construction proceeds with incorrect revisions of information there can be massive consequences on the project schedule and budget. Coreworx processes are time-driven to ensure deadlines are met, and notices are issued from the system with links to change records and correct revisions of all documentation.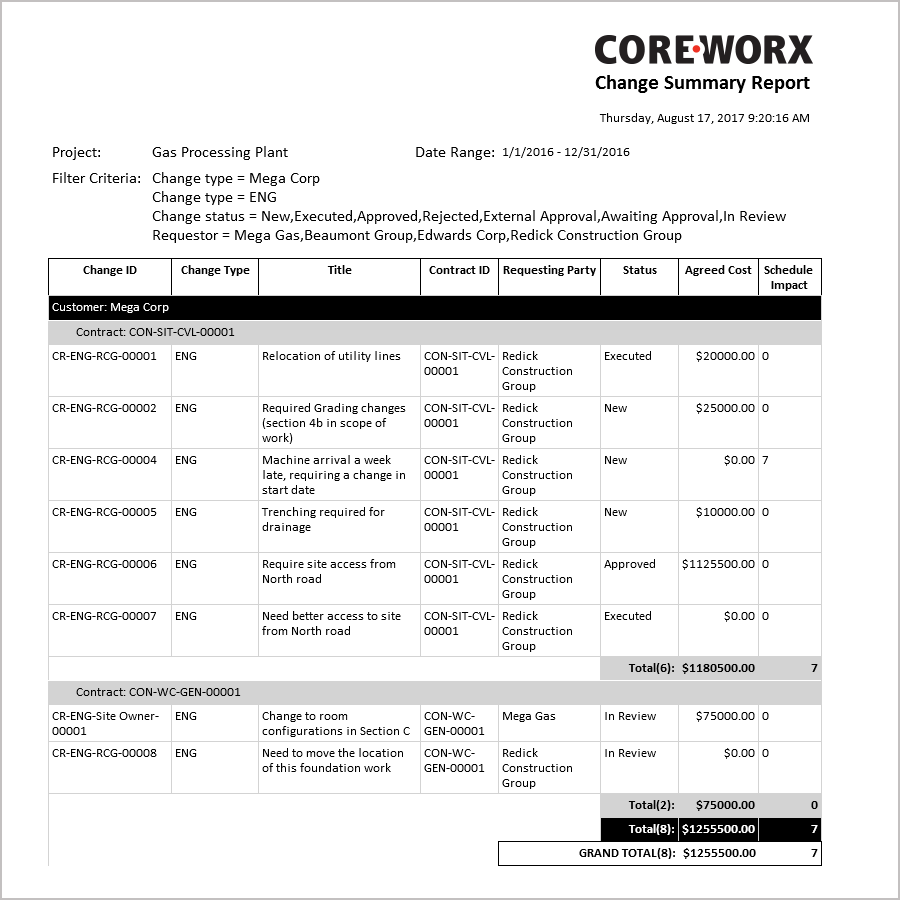 ---
Monitor Changes
---
Changes have a significant impact to the project's schedule and/or cash flow. Change-related tasks need to be transparent to ensure you can easily identify any risk indicators. Coreworx Change Management gives you dashboards and reports with red flags and drill-down capabilities to detailed information and mitigation actions.